Healthy outdoor cooking
with ofyr
A new season of outdoor cooking is approaching, which means we can once again create new moments around the fire. We can't wait to fire up the OFYR!
Cooking outdoors is not only a fun and social activity, but it also has several health benefits. From boosting your immune system to improving your overall mood, grilling and outdoor cooking can positively impact your health.
Fresh air clears the mind
A breath of fresh air clears the mind and will help you relax, which is much necessary after a long day of work. Take the time to go for a walk, a bike ride or a hike, to fully enjoy the benefits of the outdoors. Moreover, spending some time in the sun improves your day and night rhythm, giving you that necessary vitamin D. Of course, nothing feels better than ending your day outdoors with a moment around the OFYR. And while cooking by yourself can be fun, cooking together will definitely improve your mood. So on your next night off, invite some friends over, prepare a together on the OFYR, set the table and enjoy the good food.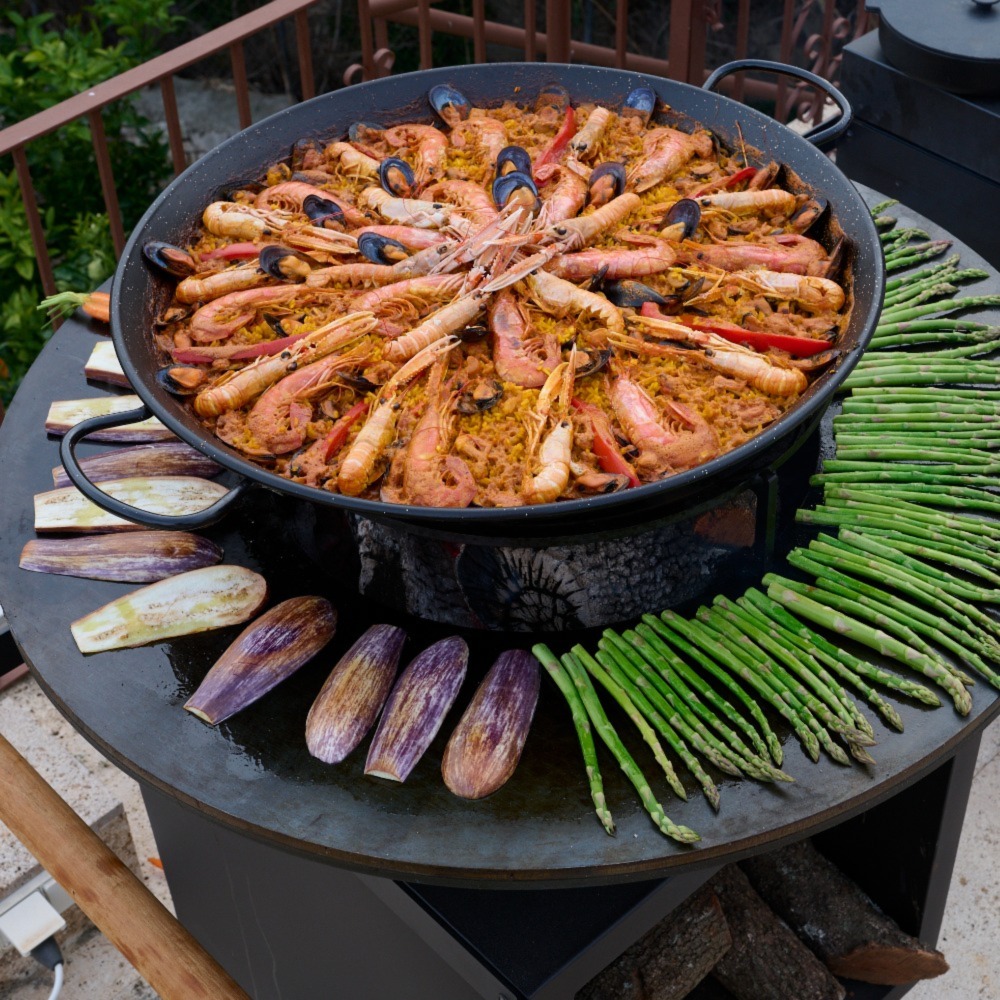 Healthy food
Food is not just delicious, it also keeps your body functioning properly. That's why it's important to eat healthy. Luckily, you don't have to compromise on flavour with OFYR. The high temperature of the cooking plate sears the food quickly, preserving all the healthy nutrients. Plus, you need very little oil to perfectly cook your favourite ingredients, while still bringing out those natural flavours. The fire of the OFYR also gives the food a delicious smoky flavour, so that even the simplest ingredient suddenly tastes very special.
Vary and experiment
One of the benefits of the OFYR cooking unit is that the possibilities are as endless as your creativity. A plate full of vegetables, meat from the grill with all kinds of side dishes or flambéed fruit. Or go for that savoury stew or casserole in the winter. Do you prefer having pizza parties all summer long? Once you have tried a pizza from the wood-fired OFYR Pizza Oven, you will never go for store-bought pizza again.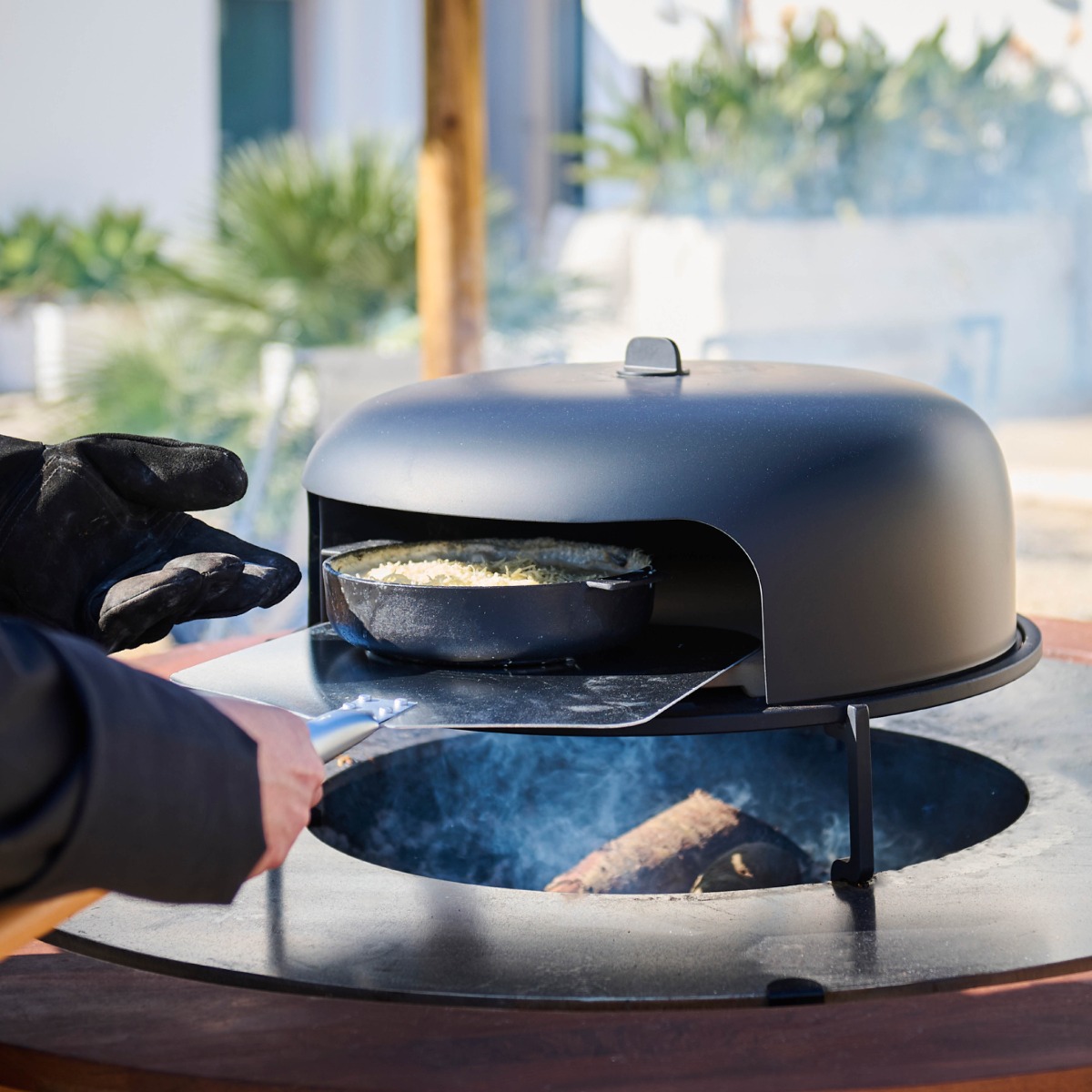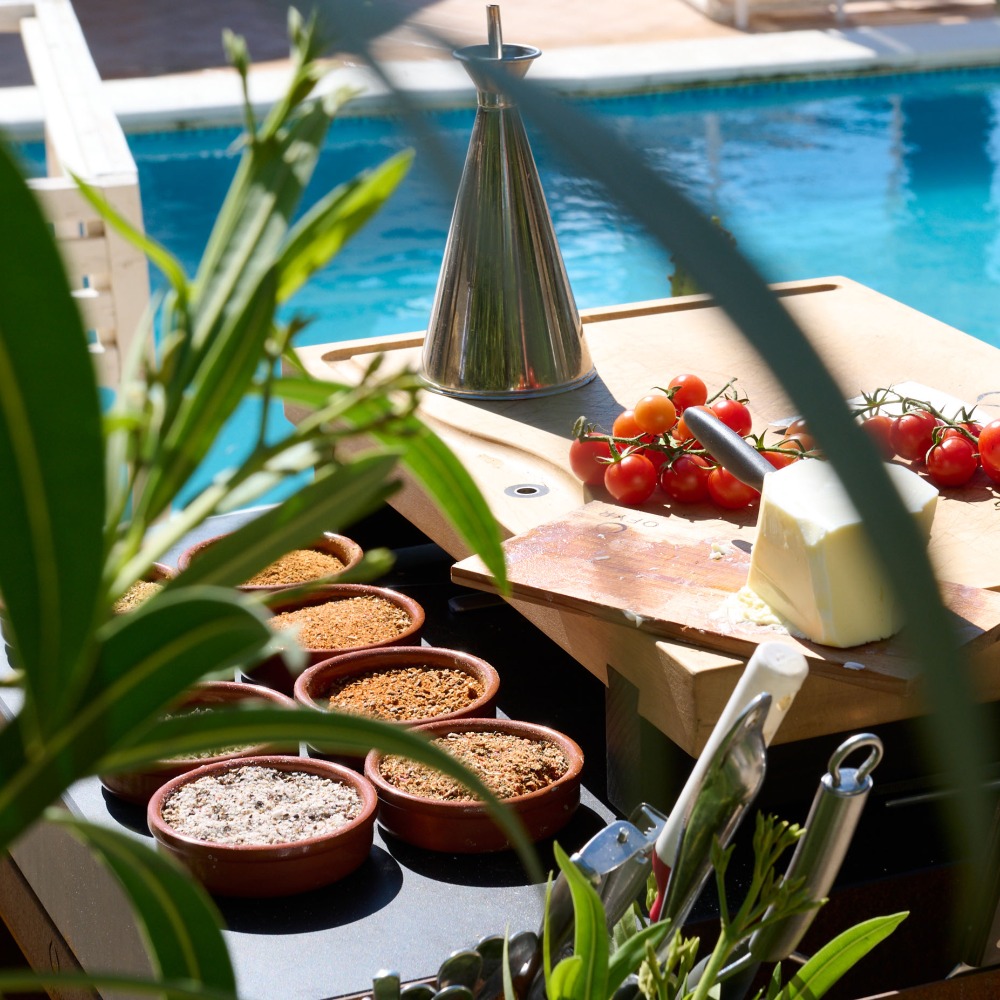 Get inspired
Are you looking for some healthy BBQ recipes? The new OFYR Cookbook Flavours of the World is filled with recipes for grilling, roasting, baking and cooking. It also comes with 8 exclusive spice mixes to give your favourite dishes even more flavour.